Do you see red or purple eruptions on the body?
It's a sign that you have lichen planus Homeopathy Treatment.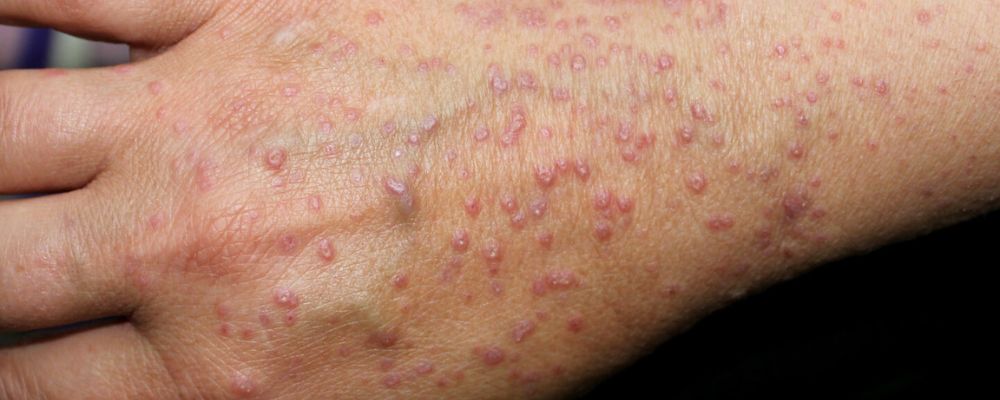 Lichen Planus Homeopathy Treatment
Lichen Planus is the condition where the scalp, mouth, nails, skin, and genitals are affected. Lichen planus is one of those conditions termed a chronic, inflammatory, non-infectious, and autoimmune problem. The disease can make it look like someone has an ulcer. One of the studies has shown that around 70% of individuals have this condition occurring on the skin. Considering such huge statistics, it's all-important to visit one of the best Homeopathic Clinic in Ludhiana to address the situation in an ideal manner better.
Homeopathy approach for lichen planus
Your Homeopathic Doctor in Patiala will offer you the necessary remedy depending on your state. Some of the most effective ones are Sulphur, Natrum murianticum, Apis mellifica, borax, kali chloratum, and others. Homeopathy treatment for lichen planus focuses on addressing the problem through the root cause so that it won't trigger again and ensuring the body's immunity is strong and healthy.
How long homeopathy treatment takes to treat lichen planus?
Consider the given scenario:
When a patient has just started noticing the problem and seeks homeopathy treatment, the condition will get better within a shorter period. Whereas if someone had the problem for around eight months, it would take time to see the necessary results.
Put this way, if the condition is chronic, then treatment is required for a longer duration. Additionally, patients with skin lichen planus will see results in less time frame than those with oral lichen planus. When you visit the homeopathy doctor, he will determine which type of lichen planus you have and then move forward in customizing the treatment for you.
What are the causes of lichen planus?
As per the studies done till now, it's not known the exact reason behind this condition. Some factors are the known factors for causing lichen planus:
Immunological factors
Genetic problem
Medications
Contraceptive devices
Trauma
What are the common symptoms of lichen planus?
Apart from red or purple eruption on the skin, there are many other prominent symptoms that are likely to trigger, and it includes the following:
Skin lesions itching: Mild to Sever
Patients cannot have spicy, demanding food, or hot food
Scalp lichen planus results in a scar after healing
Genital lichen planus will make sexual intercourse tough
How is lichen planus diagnosed?
The homeopathy doctor can determine your condition just by examining the problem. One thing is a specific immediate diagnosis of lichen planus is necessary to make the situation better by all means. With the expertise of trained and skilled homeopathic doctors, it's easier to understand the problem in the most ideal manner.
Conclusion
Lichen planus is a chronic, inflamed disorder that can affect the scalp, mouth, nails, skin, and genitalia, among other body regions. It is characterised by red or purple eruptions, and persons who have it often experience discomfort and anguish. To treat this illness successfully, seek the advice of a top homoeopathic doctor in Patiala or go to a renowned Ludhiana homoeopathic clinic.