Do you experience problems breathing?
Well, you may have Asthma. If so, then Homeopathic Clinic in Ludhiana  Afecto Homeopathy is here to improve your condition through advanced  Homeopathy treatment for Asthma solution. It's a condition where a person has problems breathing and several symptoms like wheezing and coughing.
Under the conventional treatment option, the problem is with the after side effects and how tough it gets to live an everyday life. This is where advanced homeopathy makes the best choice for the patients to deal with the Asthma symptoms. Under the expertise of a Homeopathic Doctor in Patiala, you are given the best homeopathy remedies to deal with the situation in the most reliable manner.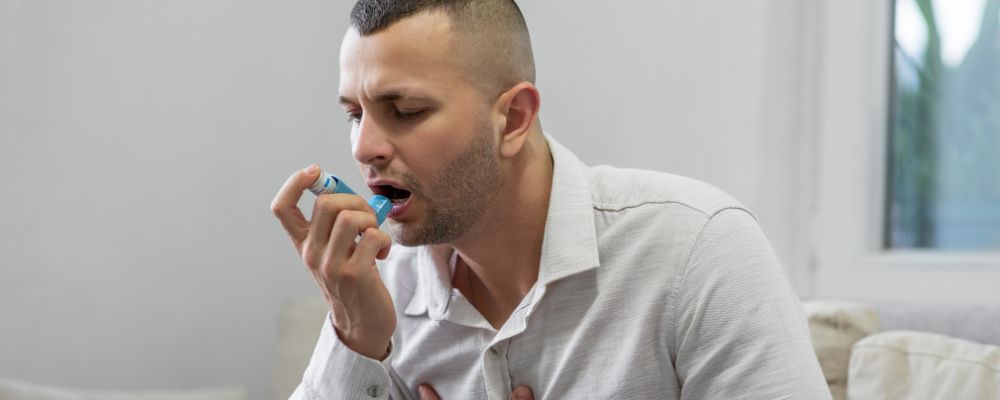 Effective and safe homeopathy treatment for Asthma
There's no denying that Homeopathy treatment for Asthma solution works for all sorts of health issues, and it makes a lot of difference in a patient's well-being. Whether you talk about homeopathy remedies or medications, it's all-natural. The medications are derived from plants, herbs, and minerals. Therefore, the homeopathy treatment is highly effective, and there won't be any problems.
Which are the most common asthma triggers?
Being aware of the asthma triggers will help manage the situation and won't make the condition severe. Here are some of the common asthma triggers:
Allergens like pollen, mold, and dust mites
Perfumes
Chemicals
The extreme change in weather
Homeopathy medications for Asthma
Here are some of the most common homeopathy medications for asthma:
Aconite:- If your body gets exposed to extreme cold or dry weather, it increases wheezing sounds and bronchial spasms. So, for this state, the medications make a difference. Moreover, it does help to deal with the symptoms of cold and chest tightness.
Baccilinum:- Bacillinum is the best choice for asthma, and it's suggested for those who are hypersensitive to cold. If you are experiencing wheezing, cough, and other symptoms, especially at night, then the use of bacillinum does make a difference.
Sambucus nigra:- Sambucus nigra is one of the other great choices for children dealing with asthma. Especially if there's nose blockage and suffocation feeling, it does make a difference. In the case of industrial asthmatic disorder, this option makes a lot of difference.
Please NOTE!

Any of the medications mentioned above are best taken under medical expert supervision. No need to intake these on your own as every patient's condition varies a lot. It's possible that a specific medication or remedy is not suitable for your present state, and you have more of the same, which turns out to be problematic.
Do you have a problem breathing? Is nothing working out for you?
Well, you must consult the homeopathic practitioner the earliest to guide yourself all-effectively. At Afecto Homeopathy contact , the advanced care given by the health expert is the rightful way to make the situation manage in all the right ways.
Conclusion
Asthma can be a difficult condition that has an impact on breathing and general health. Traditional therapies frequently have side effects that can make day-to-day living challenging. To improve the quality of life for asthma patients, Afecto Homoeopathy, a renowned homoeopathic clinic in Ludhiana, offers cutting-edge homoeopathic treatments.