When your immune system reacts to things that come into touch with your skin, it causes itchy, red rashes. This condition is known as a skin allergy. The positive thing is that treating the illness properly can be accomplished with a few straightforward home remedies and a low-histamine diet. Here, we will guide you through the causes of skin allergies as well as the top 5 Indian home remedies for skin allergies that can effectively treat diseases.
Skin that is red, scaly, itchy, chapped, or bumpy is frequently an indication of a skin allergy. These could happen for a number of reasons. Normally, when an allergen or foreign substance comes into touch with the skin, the immune system reacts and an allergic skin disease results. Other causes could be infections, climate variations like heat and cold, cosmetics, certain meals, or even drugs that cause skin allergies.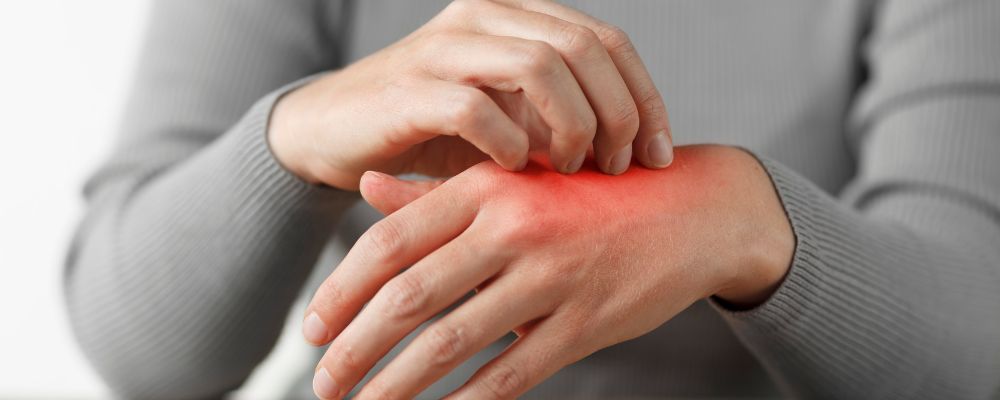 Causes of Skin Allergy
Skin allergy can be a result of various reasons. Some of the most common causes of Skin allergy include –
Several foods (cow's milk, almonds, shellfish, eggs, and peanuts)
Some food additives are included in processed foods, bread, and cereal.
Metals such as nickel or copper in an excessive amount
Plants such as ficus, stinging nettle, and poison ivy
Deodorant, detergents, soaps, and beauty products
Synthetic dyes and fabrics
Insect bites from wasps or bees
Chlorhexidine-containing antiseptic creams
Remember to avoid these substances you are allergic to. If you face any symptoms from consuming these materials, immediately connect with Afecto Homeopathy Clinic.
5 Most Important Indian Home Remedies For Skin Allergy
While most of us are aware of common home remedies for skin allergies, such as baking soda and turmeric paste, there are other Indian home remedies for skin allergy that you might be surprised to learn about. Let's look at the most important home remedies that you can use for your skin.
Coconut Oil
Most of us are unaware of the many additional uses of coconut oil because it is so closely linked to hair care. The two major advantages of using coconut are for skin allergies and skin care. Burns, wounds, infections, and allergies are just a few of the ailments that coconut oil can help with and is advised for. According to studies, coconut oil has anti-inflammatory and pain-relieving properties that can lessen the redness, swelling, and itching associated with allergies. Coconut oil is a soft and relaxing skin moisturizer that also protects against sun damage because of its composition of medium-chain fatty acids.
How to Use?
Warm up a small amount of pure coconut oil by rubbing it between your palms.
Directly apply the oil to the troublesome area and then leave it on for 20 to 30 minutes.
After rinsing it off, pat your skin dry.
Continue the same method 3-4 times a day for a week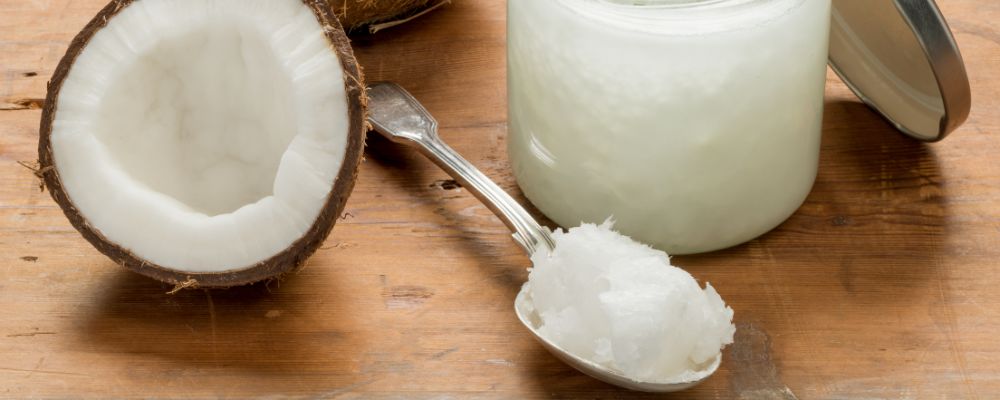 Kalonji (Black Seed)
Black seed oil, also known as kalonji, is commonly used in Ayurveda and is even a component of some Ayurvedic medications for the treatment of skin allergies. The herbal ingredient is well known for its effective analgesic, antipruritic and anti-inflammatory qualities, which can be quite helpful in the management of allergic skin reactions. Thymoquinone, a phytochemical, is principally responsible for these therapeutic qualities.
How to Use?
Directly saturate the region where you have an allergy, with black seed oil.
Let it sit on for 30 to 60 minutes and then remove it with water.
For a few days, repeat this several times each day.
Aloe Vera
Almost all skin conditions can benefit from Aloe Vera's exceptional anti-bacterial, anti-inflammatory, and anti-fungal capabilities. The therapeutic powers of Aloe Vera gel are well established. With its anti-inflammatory properties, it not only hastens the healing of the injured area but also reduces itching and redness.
How to Use?
Buy Aloe Vera gel or collect the gel from Aloe Vera leaves.
Gently apply it to the spots where you experience itching or allergy.
Before washing it off, let it sit for at least 30 minutes.
Repeat it for a couple of days, three times every day.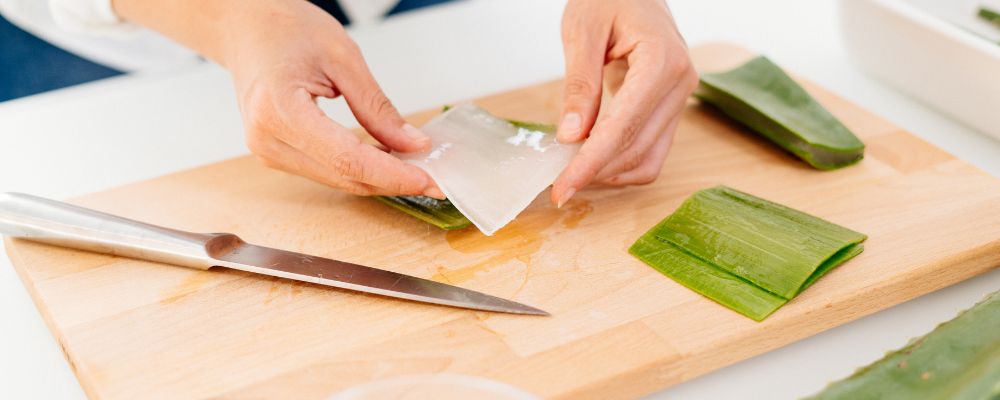 Neem
It contains antibacterial and anti-inflammatory compounds named "Nimbin and Nimbidin". These offer relief from eczema-related discomfort and subsequent infections. Neem's anti-inflammatory properties can reduce swelling, redness, and itchiness. Neem is a natural antihistamine that helps alleviate allergies to the skin as well as other kinds.
How to Use?
Grind fresh or dried neem leaves into a fine paste.
Put some of this paste on the harmed regions of your skin.
Before removing it with water, let it sit for 20 to 30 minutes.
Repeat 3–4 times every day.
Honey
In numerous cultures all over the world, honey has been utilized as a therapeutic technique to induce quick tissue healing, promote the formation of new skin and inhibit bacterial growth. Strong immunoregulatory and antibacterial activities are present in honey. It also reduces redness and itching, which are symptoms of allergic rashes, and speeds up their healing. It is a humectant that is natural and lessens skin irritation.
How to Use?
Honey should be directly applied to the rash and left on for 20 to 30 minutes.
Later, clean it off with normal water.
Repeat this task 3 to 4 times daily for 1 week.
How we can help?
There are many other Indian home remedies for skin allergy that can offer treatment, even if this list only includes 5 of the most unexpected and obscure home remedies for skin allergies. Ingredients like neem, manjistha, guggul, and harda are a few of other home remedies.
If your skin allergy is not going away with time then you can connect with Afecto Homeopathy Clinic, the best in the town. We provide you with the best possible solution according to your problem. You can directly call on +91 8727003555 to book your appointment.