Hair loss is a risk for everyone! Bald spots on your scalp may indicate a problem, even though it's typical and harmless to have some degree of hair loss. Hair thinning and general hair density loss are the two ways hair loss can happen. This disorder is referred to as Alopecia in certain instances. But not everyone who loses a lot of hair is experiencing a problem. There are various causes that can differ for different people. So how can one grow new hair and get density again? Find the 10 best home remedies for stop hair fall that could lessen hair fall and improve the density of the hair. 
Alternatively, improper hair care techniques, a chemical reaction or an impact from the environment could be the cause of hair fall. All the causes can be made under control by proper prevention methods and medication. However, most people have experimented with at-home treatments for hair loss on either themselves or their loved ones and got positive results. Thus, here we are providing you with a list of the top at-home treatments for hair loss that you may simply attempt.
Common Causes of Hair Fall
Hair loss can be caused by various problems. Your food, your mood and even your genes can alter the color and proportion of your hair. Causes of hair fall are:
A deficiency of certain nutrients such as Vitamin D can result in hair loss

Hormonal imbalance and mood swings can result in thinning of hair

A person with thyroid problems can face the same problem

PCOS are common cause of hair loss in women

Extreme stress & anxiety can result in the same
10 Hair Fall Remedies at Home
Hair thinning and other types of hair loss can be controlled and even prevented if you start your hair fall treatment at the proper time. It is difficult to regain the hair, once they have fallen or undergone thinning but with certain remedies, you can help prevent the further hair loss. We've put together a list of 10 best home remedies for stop hair fall that are advised by experts to help you with hair problems.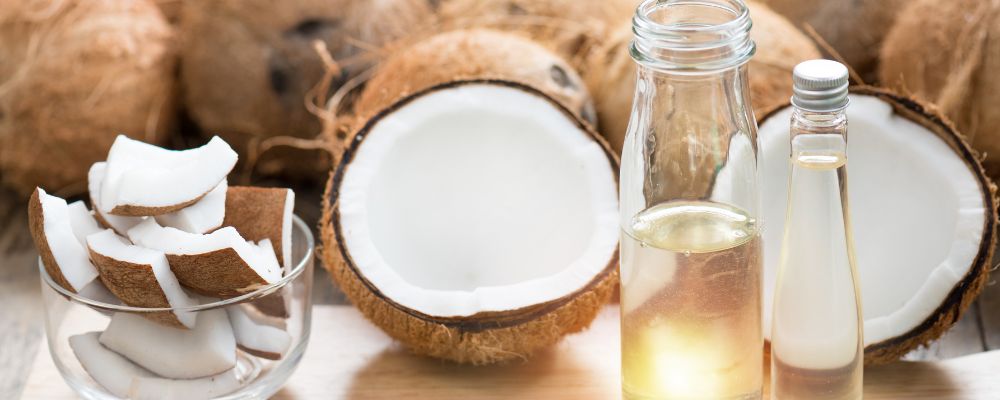 Coconut Oil
Coconut Oil fortifies the scalp and hair follicles resulting in enhancing the microbiota of the scalp. Essential fatty acids that are included in coconut oil penetrate the hair shaft & help in retaining hair. Apply coconut oil to your scalp at least twice a week, letting it sit for several hours before showering. Its benefits in moisturizing the hair and lowering breakage while studies are still continuing to confirm its efficacy as a stimulant of hair growth.
When to Use: Use for 6 months every week before washing your hair. 
Castor Oil
Because castor oil contains the ideal proportion of proteins, minerals and vitamin E, it works like a gift for your hair. Six teaspoons of castor and coconut oils should be added to one teaspoon of methi seeds, bring the mixture to a boil and let it brown. Allow it to cool, massaging your scalp and hair, and then give it an hour's time before rinsing it off. 
When to Use: Use it twice a week at the very least for optimal effects.
BOOK A FREE CONSULTATION TODAY
Seek advice from our homeopathy experts for all your health concerns.
Egg Mask
An excellent method for nourishing your hair is an Egg Mask. Eggs work to repair dry, damaged hair, leaving it silky and hydrated. This is all because of the 70% keratin protein content in the egg. A mixture made from two eggs and a tablespoon of fresh yogurt can be applied to your hair as a fantastic hair conditioner. For optimal results, refrain from shampooing your hair for thirty minutes after applying the egg mask.
When to Use: Use every time after shampooing. 
Aloe Vera
Aloe vera is well renowned for treating hair loss and conditioning the hair follicles. A couple of times a week, you can use it as a gel to help minimize dandruff and clear clogged hair follicles to encourage hair development. As a substitute, you can use aloe vera-containing shampoo and conditioner.
When to Use: Use every week, several times. 
Reetha & Shikakai
Ancient remedies like reetha and shikakai have been tried and proven for their ability to promote hair growth. Whereas reetha keeps you healthy, shikakai is regarded as a very successful at-home treatment for a wide range of hair issues. Fill a container with coconut oil, add two tablespoons of shikakai powder, and let it sit for fifteen days.
When to Use: Use the mixture to massage your scalp at least twice per week.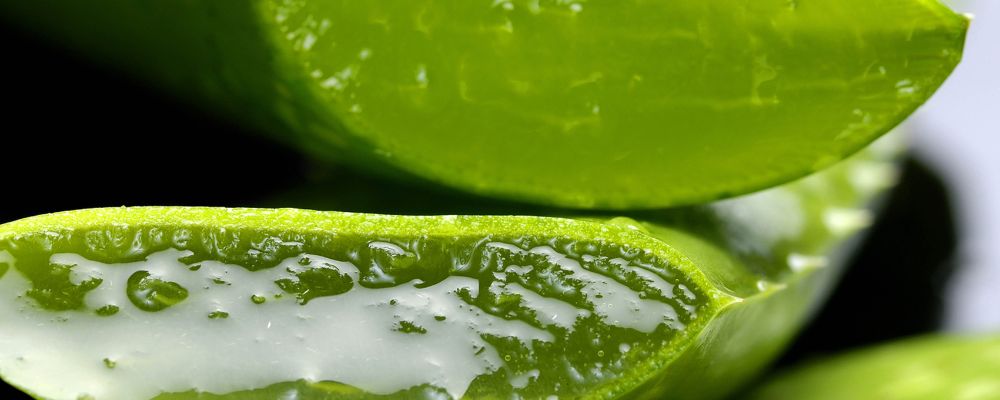 Onion Juice
Onion juice is a powerful aid in hair development. According to research by the National Research for Biotechnology, 20 out of 23 individuals reported positive outcomes and concluded that onion juice is an effective natural treatment for hair loss after using it twice daily for a period of six weeks. Onion is one of the best hair fall remedies at home because of their sulfur content, which helps to enhance blood circulation. It also encourages collagen formation and has antibacterial qualities, which help treat scalp diseases. Apply onion juice to your scalp, then leave it there for fifteen minutes. Next, use your usual shampoo to rinse.
When to Use: Use it every 2 weeks to get better results.
Garlic
Dermatological researchers discovered in a study that utilizing garlic gel in conjunction with steroid therapy to regions of hair loss resulted in greater hair regeneration. Additionally, the gel strengthened any existing hair that came into contact with it. Garlic and onions are rich in vitamins and minerals that reverse hair loss naturally. Applying a paste made from garlic cloves could be a great at-home treatment to instantly reverse hair loss. 
When to Use: Use the paste twice a month for 15 minutes and rinse with normal shampoo.
Cayenne Pepper
Using hot cayenne peppers is the best approach to increase blood circulation along the scalp, which is one strategy to reverse hair loss. Capsaicin, which is found in cayenne, induces strong blood flow and that causes a tingling feeling to help retain hair. You can prepare the mask of cayenne pepper with onion juice and aloe vera and begin using this potent natural remedy for hair loss. 
When to Use: You can apply the paste, once in a weak 
Rosemary Oil
The strong antibacterial qualities of rosemary are an essential oil that helps heal infections, dandruff, and flaky scalps. It ultimately stops hair fall. When administered topically, it functions as a strong stimulant and is another natural remedy for hair loss. Additionally, rosemary oil has excellent antibacterial and antioxidant qualities, which both contribute to significant hair regrowth.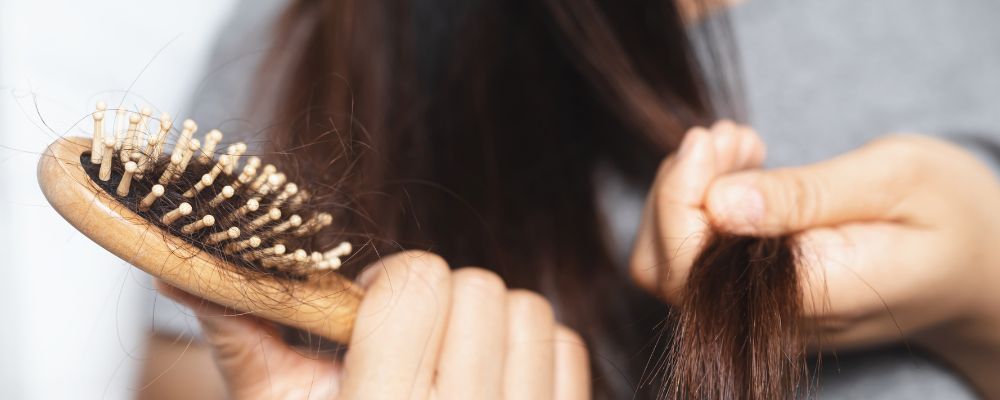 Rice Water
Many East Asian societies have been using rice water as a natural hair growth agent. When you boil the rice, there is a little liquid that remains behind and is rinsed off which is referred to as Rice Water. Traditionally, it is fermented. The mixture's nutrients have been shown to be beneficial for a number of hair health issues. The rice water helps in adding shine to the hair, improving hair condition and decreasing friction.
What to Do?
Most individuals associate aging or genetics with hair loss or thinning hair. However, on occasion, it may indicate an underlying medical condition, or you may have a form of hair loss (such as alopecia areata or scarring alopecia) that calls for specific care. Natural hair growth solutions are popular, but they haven't been fully researched. Having said that, natural therapies like massaging the scalp and applying specific oils and products topically are risk-free and safe. 
If you are suffering symptoms like exhaustion, rashes, or itchy scalp, or if you have concerns regarding natural hair growth goods, consult the best dermatologist at Afecto Homeopathy Clinic. Our specialist will look after your problem personally and provide the best possible solution for your hair problems. 
Contact Afecto Homeopathy at 91-8727003555.