Eczema Treatment from Homeopathic Medication
Eczema Treatment from Homeopathic Medication is way more than just dry skin as it triggers inflammation. With every individual, the causes, types, and symptoms are different. Moreover, it's about taking effective action to prevent the situation from worsening. One of the ideal approaches is to seek Homeopathic Medicine for Eczema in Delhi that's completely safe and gives the most effective cure you are looking for.
The homeopathic treatment works with a different approach to help with family and medical history. The treatment emphasizes eliminating the root cause of the symptoms and type.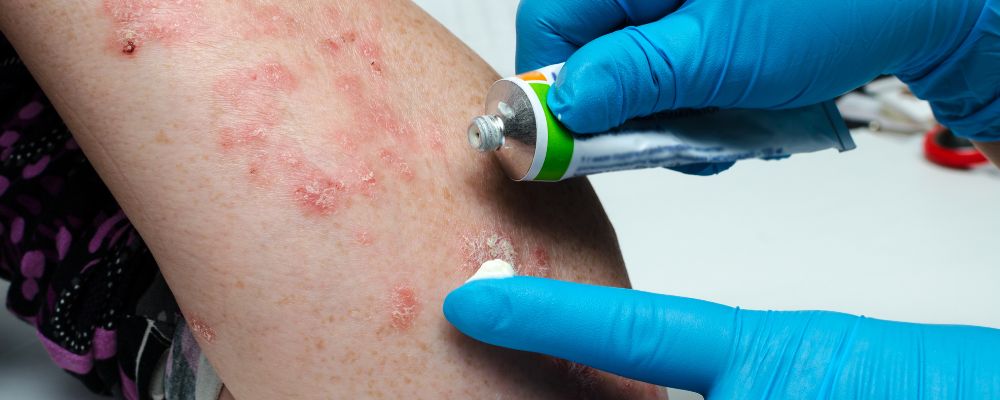 Detailed examination of Eczema to personalize treatment
When you visit one of the top-rated homeopathic clinic in Delhi, the homeopathic practitioner performs a thorough examination of:
Skin thickness
The extent of Eczema in the inner layer
Checking how eczema treatment has responded earlier. Therefore, you will save time and money.
Moreover, the homeopathic doctor in Delhi performs the different types of allergy tests to check for irritants or allergens that might be the reason for causing Eczema. The given tests are the possible factor in ascertaining the most appropriate medication.
Benefits of Homeopathic medication for Eczema
The homeopathic medications for Eczema are known for giving several benefits:
Helps to improve dermatitis
Medications don't have any toxicity
Treatment doesn't leave any side-effects
Helps the body to heal internally through oral medications
Indeed! Modern homeopathic medications are the reason for improving the patient's overall well-being.
To see effective results with homeopathic treatment, you must follow the doctor's suggestions. Doing so will ensure that you see the necessary improvements in your daily life and that Eczema gets better. Moreover, the eczema treatment duration varies from one person to another due to the following factors:
Duration of Eczema
Extent of severity
History of treatment
Homeopathic treatment for Eczema at Afecto Homeopathy
The eczema treatment at Afecto Homeopathy helps to reduce itching and flare-ups. Moreover, the treatment emphasizes addressing the following:
Compliant duration
Reduce the spread of the disease
Helps with healing
Improve sleep
Limit the use of the topical application
Reduce the symptoms
Improve your overall quality of life
If there's any doubt on your mind, then make sure to ask our homeopathic practitioner about the same.
FAQs on homeopathy treatment for Eczema
Can homeopathy permanently cure Eczema?
Well! At present, the cure is not known. Homeopathy treatment aims to reduce:
Itching
Frequency
Intensity
Duration
The aim of homeopathy treatment emphasizes boosting your overall health. Moreover, as the situation's intensity worsens, overtime will reduce.
When I wear jewelry, I get Eczema. What should I do?
You have to avoid wearing jewelry. As you continue with homeopathic treatment, your condition will improve, and slowly, you will wear it. You need to give your body time to deal with the flare-ups and then let it return to its normal state.
Conclusion
Eczema is a complicated skin disorder that causes irritation and inflammation in addition to dry skin. It is a disorder with a wide range of origins, manifestations, and symptoms that differ from person to person. To stop it from getting worse, you must discover a safe and effective treatment. This is where Delhi Homoeopathic Medicine for Eczema can help, providing a comprehensive and kind method of treatment.