Acne scar Treatment with Homeopathy can do wonders for skin problems
Acne scar Treatment with Homeopathy can transform your skincare into a healthy and non-toxic. Acne scars are one of the most common problematic skin conditions. In this situation, the person can feel like washing their face many times daily. But, that is what creates a lot of problems and easily strips away the natural protective layer. You should use a gentle face wash. If you are having trouble managing your Acne-prone skin, then schedule an initial consultation at Afecto Homeopathy Clinic for an effective and natural treatment approach.
Acne scar Treatment with Homeopathy
Are you looking for one of the most effective Acne treatments? Well! You don't have to go here and there when a homeopathic approach offers you an effective way of handling the problem. With homeopathy, the patient can be benefited in several ways:
With the homeopathy approach, the focus is on checking the chances of acne development. It's about knowing the genetic susceptibility and accordingly suggesting the necessary care. So, whether you are looking for acne scar or Skin Allergy Treatment ,the homeopathic approach continuously checks the possibility of having the problem.
Homeopathic offers a direct cure for pimples and Acne
Homeopathic medications check the hormonal balance and the possible factors that increase the risk of Acne.
The homeopathic doctor suggested the treatment to prevent infection and even cure it in the long run. Most importantly, it's about targeting the bacterial side-effects.
The acne treatment even emphasizes reducing pimples and acne scars.
Homeopathic treatment helps to control excessive oil production that's formed on the skin gland.
The homeopathic medication works effectively to control the acne scar problem.
Homeopathic remedies for Acne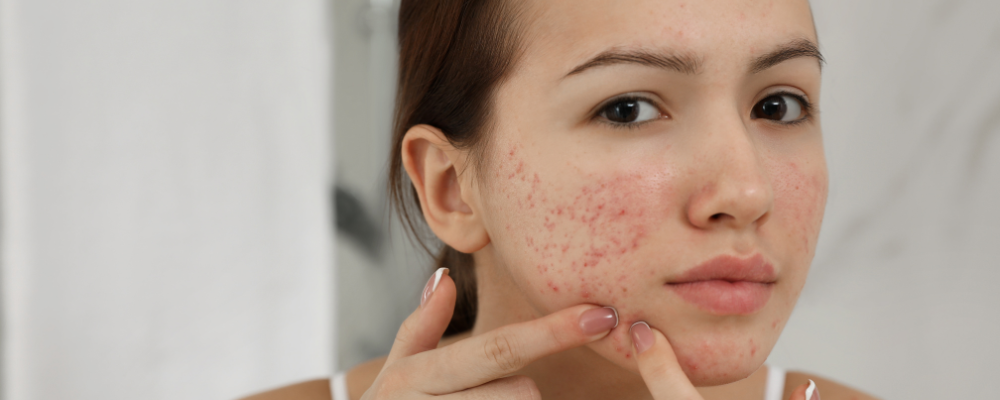 Acne problems can trigger due to climatic factors, unhealthy lifestyle, improper regular regime, unhealthy dietary habits, stress, and much more. When you begin your homeopathic treatment plan, the homeopathic doctor finds out the exact reason and suggests the necessary options that you need to follow. Some of the effective Homeopathic remedies for Acne are:
Calcarea Sulphuricum
Silica
Dulcamara
Natrum Muriaticum
Make sure you take any of those mentioned above or other options after consulting the doctor. Do not try to self-medicate yourself, as every patient requires a different approach.
Get quality and safe acne scar treatment
Afecto homeopathy offers safe, effective, and non-toxic approaches for acne scar treatment. It's time that you get the best possible care for your acne scar treatment. If you are going through the same, schedule an initial consultation with our homeopathic practitioner and seek the most effective care.
Please Note!

You must complete the entire homeopathic medication course. Because if you leave it in-between, it won't be effective, and you have come back to square one. So, always follow the suggestions given by your homeopathic doctor.